The days of a few significant businesses dictating one standard of beauty in the perfume and cosmetics sector are long gone. Spreading the word through conventional print and the commercials on television have reduced significantly. At the moment, new brands are being generated at the speed of light. Products are being re-engineered at a breakneck pace. Starting from the ground up, globalization and the ever-increasing client base's variety are resulting in new requirements, and, of course, the technological advancements are giving it a boost to provide the customers with a personalized experience.
The beauty business has always been on the cutting edge of ecommerce development innovation and reinvention. They are continually seeking ways to improve their client experience, from clean beauty to hyper-personalized skincare and AI cosmetics solutions. There is now a new generation of customers who have been the primary drivers of the beauty industry's digital transformation.
According to Deloitte, Millennials today make up a significant portion of the customer population, and their tech-savvy attitude is a huge motivator for businesses to engage in innovative and immersive shopping experiences. Consumers may obtain a tailored experience through social media, online purchasing, and virtual reality programs, resulting in long-lasting connections and increased brand loyalty. With the sudden exposure to the ongoing pandemic situation, the beauty industry rapidly shifted to the eCommerce mode providing their customers with innovative experiences to try and revolutionize the Work from Home experience. Try out some Project Management Software to enhance your work.
For a business to achieve the above mentioned goals and reach a larger customer base a good web design is very instrumental. To the rest of the world, a website serves as a visual representation of the company. It needs commitment and clarity to embark on an online website adventure. You must promote yourself and your company as a company that is proud of what it does, whatever that is. To accomplish so, you'll need a well-designed website.
The security of a customer's data is of paramount importance to establish and maintain a brand's loyalty.  It's hard to provide a tailored client journey without information, including product suggestions and customized beauty items. This ownership of a customers' personal and transactional data comes with a risk of experiencing data breach which would in turn harm the goodwill of the company.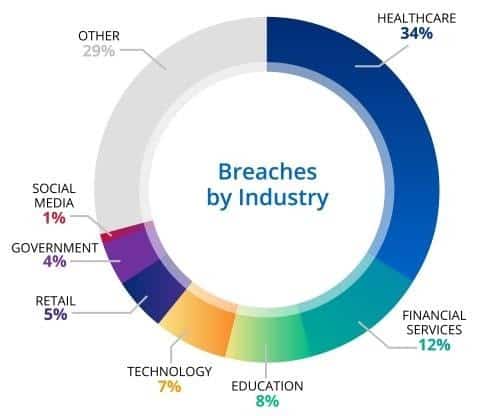 Concerns about how beauty businesses and retailers can strike the correct balance between personalization and client privacy protection continue to rise. The most serious problem is data related to payment methods or basic personal information like gender and age. In the case of AI-powered beauty solutions, though, it's much more difficult. Consumers' skin problems, as well as self photographs, are required for AI/AR applications. Data breaches may severely harm a company's reputation and diminish consumers' trust and confidence in giving personal information.
To deal with these issues, beauty industry firms are putting more emphasis on securing consumer data and carefully selecting trusted collaborators. It can, however, be a time-consuming process that requires organizations to redirect resources away from other important customization advancements. Increasing client happiness and retention by ensuring the security and privacy of data-driven customization can help the company create a long-term connection with them.
2. Having a mobile friendly design:
Because Smartphone purchases account for half of all e-commerce sales, a company should create a fashion application as soon as feasible to get the most benefits. Mobile devices now account for more than half of all online searches. As a result, if your site isn't suitable, you risk halving your potential audience. Having a mobile application allows your customers the freedom and convenience of selecting everything they need with just a tap. From customer registration to making the payment online, having mobile apps makes it all a lot easier and Make sure the Web design should SEO Friendly.
Customizing the products for the consumer and suggesting products based on various requirements of the customer becomes very convenient using mobile apps. Hence a majority of the beauty brands and the latest beauty startups are investing heavily towards a safe and secure mobile application design.
3. Attractive and Erasable User Interface:
The usefulness and user experience of an application may be greatly influenced by the user interface design. The user may not be able to discover the information or service they are seeking for if the user interface design is too complicated or not tailored to the intended audience. This can have an impact on conversion rates when it comes to b2c website design.  
A user interface design's layout should also be properly laid out for users so that items may be located in a logical order. The user interface should be designed in such a way that the user can operate the programmed as quickly and simply as feasible. Users will be able to effortlessly move through a website and discover the product or service they are looking for with a more intuitive user interface design.
The beauty and cosmetics industry is one of the world's oldest. Consumers have been buying goods that fit with the current skincare and beauty trends for almost a century, resulting in yearly sales of $500 billion. Prior to last year, the beauty sector's innovation and digital transformation had mostly stagnated, but with the emergence of the pandemic, the industry had to respond rapidly to salvage business amid massive shop closures.
While many businesses failed to make the move to digital, beauty and cosmetics were able to do so fast and implement new, inventive technology that would outperform in-store purchasing.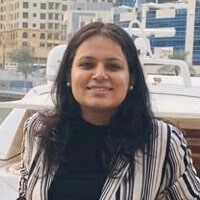 With over 10 years' in experience in financial and non-financial research and analysis, Ankita C Behani moved on to set up IQecommerce, a leading magento multi vendor marketplace platform in Canada which helps convert the businesses' dreams of having an online store into reality. With her detailed research and unique insights, she helps clients visualize, create and enhance their online performance leading to full digital transformation. Ankita has successfully delivered numerous Ecommerce consulting and development projects for global clients and offered insightful digital marketing solutions. She is passionate about her work and loves to travel and shop.