Modern interview processes give much importance to the JAM Sessions. 'Just a Minute' sessions or popularly known as JAM Sessions are the sessions where candidate is required to speak on a certain topic for a minute. The topic might be given to the candidate or he may be asked to choose from a given list.
In most of the cases candidates become nervous while going for a JAM Session. The most crucial part of a JAM Session is how you introduce yourself in it. Most of the candidates going for the JAM Session have the same question in mind "how to introduce myself in JAM Session?".  In this article we will try to answer this most prominent question and also we will be sharing some JAM session tips which will be helpful for you in discovering the answer to the question "how to speak in JAM session".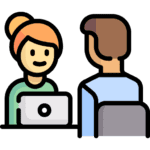 Introducing Yourself In A Jam Session​
A typical format of introduction consists of your name, name of the place where you belong to and the place from where you have completed your graduation (or if pursuing in some cases). Since in a JAM session you are required to speak about the topic which has been assigned to you so a short and crisp intro is what you need.
For your reference we are providing a short sample intro:
Hello everyone, my name is (Your Name). I am from (city where you belong to). I have done my graduation from (name of university or college from where you have studied) in (the stream from which you have pursued your education). Today I have got an opportunity to express my thoughts on the topic (your topic for that JAM session).
You can change this as per your preference or you might be having an intro better than this. The basic idea here is to prepare an intro so that it does not consume much time and also includes important details about you.
Your introduction is the first impression you will be giving in a JAM session. It's important that you start your JAM session with confidence and maintaining eye contact with your audience.
Giving your intro confidently will improve your performance in the rest of your remaining JAM session.
Next we will discuss with you some ways by which will be helpful for you in how to speak in JAM Session.
One thing that most of the candidates who aspire to ace in their JAM Sessions need to remember is that these sessions are not solely focused upon checking your knowledge level. Rather these are designed to assess the overall personality of the candidate appearing.

Through these sessions, the interviewers aim to check the candidate's confidence, communication skills, time management skills, flow of thoughts etc.

So it's important that you keep the following points in mind:

Have a natural smile on your face. It should not be too broad or too small. Just a simple natural smile.
Keep some trending topics prepared beforehand. It'll help you a lot in maintaining the flow of thoughts and if some topic comes which you've already prepared it'll be a bonus.
Take deep breathes to avoid nervousness.
Maintain an eye contact with your audience and stick to the topic.

These were some of the ways by which you can level up your performance in your upcoming JAM Session.
In this article we have discussed about creating a short and crisp intro for your JAM Session and also what details are necessary in it. We also talked about some ways which will be helpful for you in your JAM Session. There are also articles on our website which discuss in detail regarding JAM Sessions.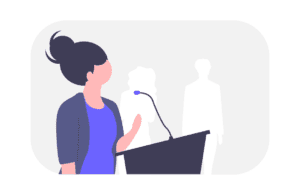 Stay in touch with Brotechnologyx for more such articles and latest updates in the Jam topics.