Phonepe Loan is the easiest loan to get without leaving your house. This loan can be used in many ways on the Phonepe app. This article will help you learn about Phonepe Loan in 2021 and how to get it.
Phonepe is a money transfer app that allows you to use BHIM UPI, your credit card, and debit card or wallet to recharge your mobile phone, pay all your utility bills and also make instant payments at your favorite offline and online stores. You can also invest in mutual funds and buy insurance plans.
You can transfer money by linking your bank account. The Phonepe app is very safe and secure.
Phonepe does not give you a loan by itself. This loan is given through an association with Flipkart.  Actually, this loan is given through registering in Flipkart Pay Later. Hence, this loan is given by Flipkart for buying its products. But through this association you can use this money on Phonepe. This Loan is given at 0% interest.
How to take a Phonepe loan?
You can apply for this loan can be applied by completing these simple steps:
Download the Phonepe application from Play Store or Apple Store.
Register it by entering your mobile number.
Add your bank account to it.
Download the Flipkart application from Play Store or Apple Store.
Register with the same mobile number from which you registered in Phonepe.
Register yourself in Flipkart Pay Later.
Upload your documents in it.
You will get a limit of 1000-50000.
Open Phonepe.
Click on My Money option.
Take this loan in Phonepe.
Now you can use this loan. 
Open your Phonepe account 
Click on My Money and it will show you the payment methods 
Your Flipkart Pay Later will be activated automatically
What documents are needed?
1.) Aadhar Card (UIDAI)
2.) PAN Card (Permanent Account Number)
3.) CIBIL score* must be 700+
CIBIL (Credit Information Bureau India Limited) Score is a 3 digit numeric summary of your credit history, derived by using details found in the 'Accounts' and 'Enquiries' sections on your CIBIL Report and ranges from 300 to 900. Higher the score, higher the likelihood of getting a loan.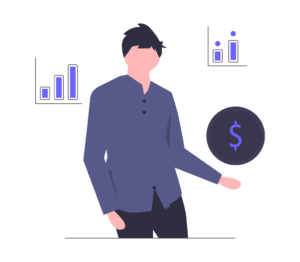 Flipkart Pay Later allows you to use this money without interest for 40 days. It gives you a warning if the last 10 days are left.
Where can the Phonepe loan amount be utilized?
You can use this loan inside Phonepe App for:
Credit Card Bill
Mobile Recharge
Flipkart Shopping
Loan EMI
Electricity Bill Payment and many more things.

This loan cannot be transferred from Flipkart Pay Later to your bank account. You can also buy Myntra products.
You can pay back this loan by just following these simple steps
Open Flipkart app
Click on Flipkart Pay Later (Now you will be able to see your dues and time left to repay)
Click on Pay bill
Choose your payment method (Debit Card, Credit Card, Internet banking, Phonepe)
Make the payment
This transaction will refresh the limit and you can take a new loan.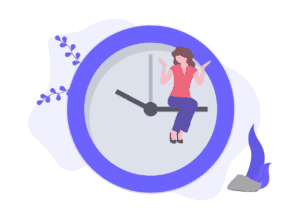 What if not repaid in time?
If you are not able to pay the amount utilized, the app Flipkart Pay Later will not allow you to take any more loans. It might also reduce the CIBIL score resulting in not getting a loan from other places.
Use this loan with caution. Repay it in time.
Can you use this loan to buy Myntra products?
Yes, Phonepe Loan (Flipkart Pay Later) can also be used to buy Myntra products. This is only possible because of collaboration between Flipkart and Myntra.
How much loan can you take?
Maximum amount is 50000 for taking a loan and the lowest amount is 1000. In the middle of the process, you can set the limit of the amount of loan you want to take. This limit cannot be changed if a loan is taken. Choose the limit carefully.
Can this be transferred to your Bank account?
No, Phonepe loan (Flipkart Pay Later) cannot be transferred to a bank account.


I hope you now understand how to apply for a Phonepe instant loan without any difficulty. Now you will be able to enjoy the utility of paying numerous bills through Phonepe Instant Loan.